Backup Radar can parse your Synology NAS notifications. These should be activated and treated as alerts.
1. Log into your Synology NAS's Diskstation manager, go to the Control Panel, and select Notification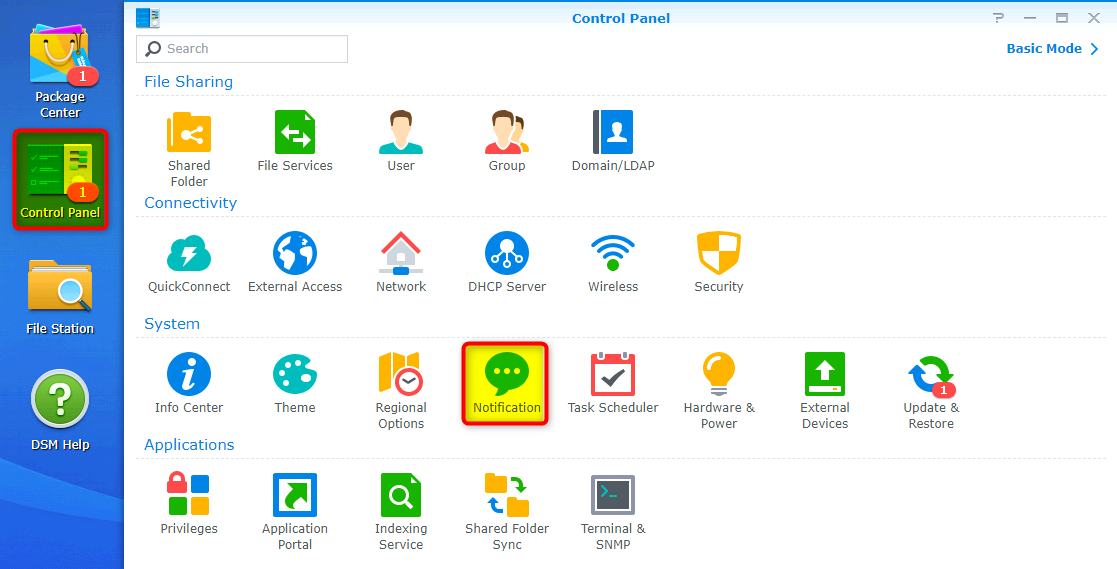 2. On the email tab, fill out the following info:
Recipient Email Address: Your Backup Radar email address
Subject Prefix: Place the name of the NAS here
Service provider, SMTP server/port, and authentication: Fill this out based on which email relay you choose to use.
Sender name/Email: If using an authenticated email address, place that here. If using an open relay of some kind, place any sending email that you wish.
Click Apply at the bottom of the page, and send a test email which should show in your in app mailbox.
For more information, see How to view your email mailbox in app.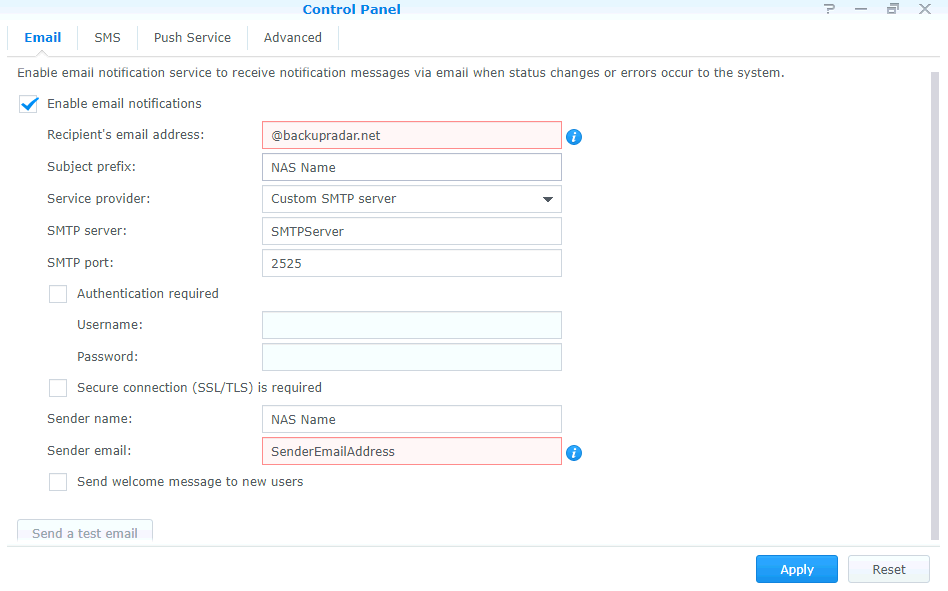 3. Under the Advanced tab, you can select events you would like to monitor. For events that you choose to monitor in Backup Radar, make sure the Email checkbox is selected.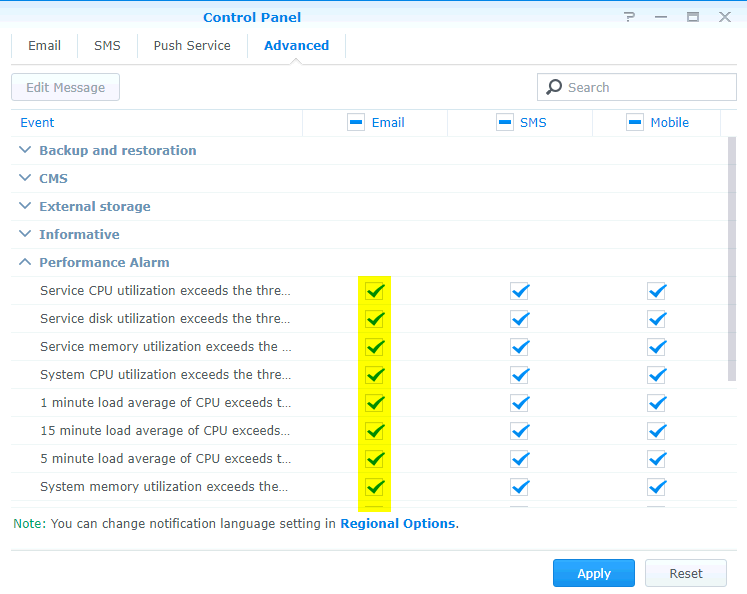 See here for Synology's documentation for additional info: https://www.synology.com/en-us/knowledgebase/DSM/help/DSM/AdminCenter/system_notification_email
Note that each of the alert types that are sent out will generate a different Alert policy.
See below for an example of how these may appear in your audit page after verifying