Creating a Ticketing Default is the first step to enabling intelligent ticketing and it can be found on the Integrations PSA Integration page, once you've successfully integrated your PSA.
Click on Create to start and you'll be presented with the image below.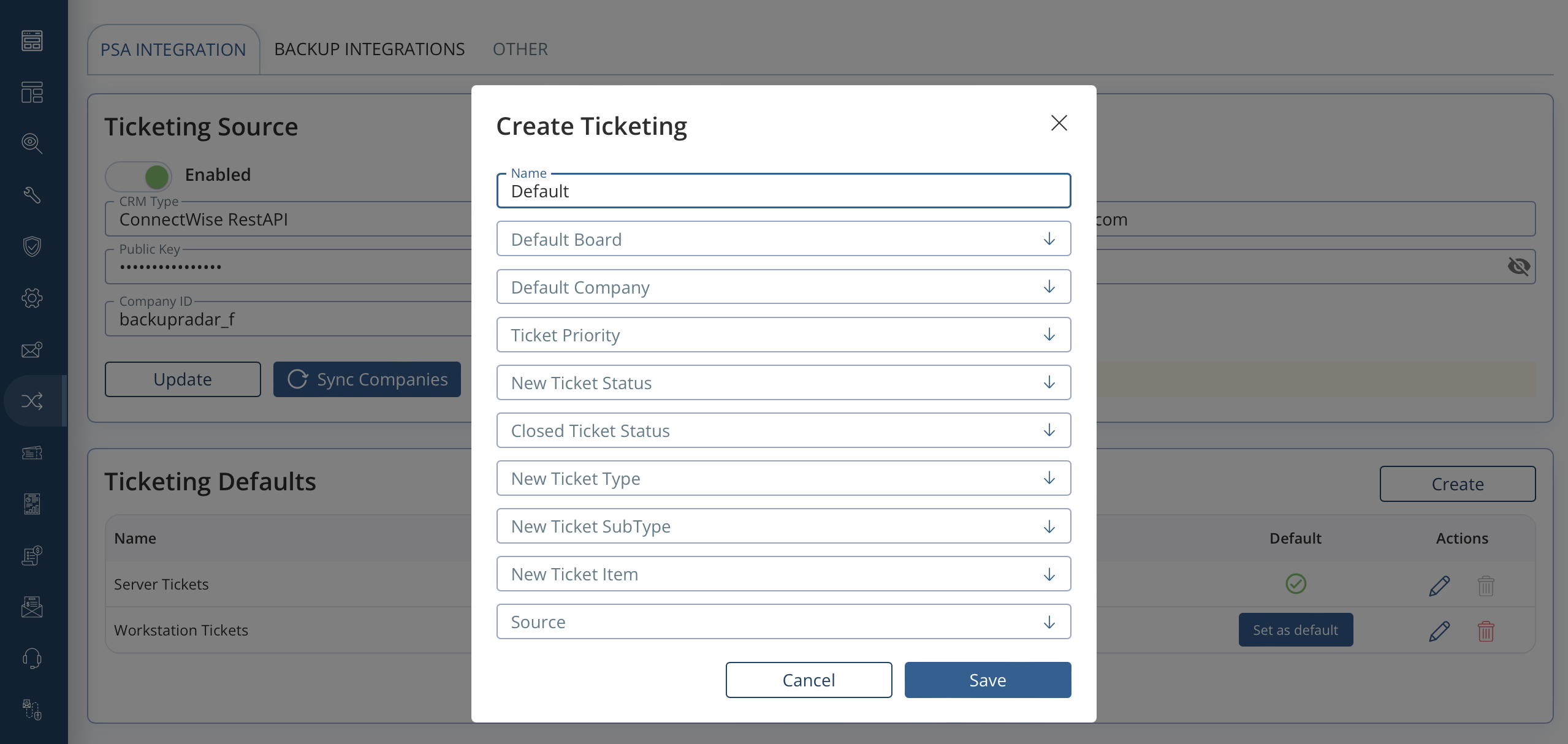 Begin by naming your Ticketing Default. This will allow you to better identify for future use.
Select the default board, which may be referred to as a queue in your PSA, along with the other fields you would like to set on the ticket. These fields will present the options you have programmed in your PSA and therefore many are self explanatory however there are two fields that most commonly cause confusion.
Default Company - This should be set to either your own company or a catchall. It is meant to be a fall back option and is only used in the event one of your backups does not have a ticketing company set in Backup Radar or the mapping has been disrupted.
Don't Update Ticket in Status - This is a protected status in your PSA and is useful if you have a workflow where someone checks all backup tickets before they can be permanently closed. When a ticket in your PSA has this status applied, Backup Radar will not append or close the ticket. This field can support multiple statuses should the need arise but is completely optional.
Once you have a default you can now create an Automatic Ticketing Profiles.
*Occasionally when creating a Ticketing Default immediately after completing your PSA integration and your companies drop down will be empty. If you encounter this close the pop-up and ensure that the company sync has completed. Once it has, refresh the page and start from the top of this article again.