Sharing a dashboard is as easy as sharing a link!
Go to the dashboard of your choice in Backup Radar and find the Share button (located in the top right of the screen). Clicking on it will open a pop-up (see below) where you can generate a link that anyone can open.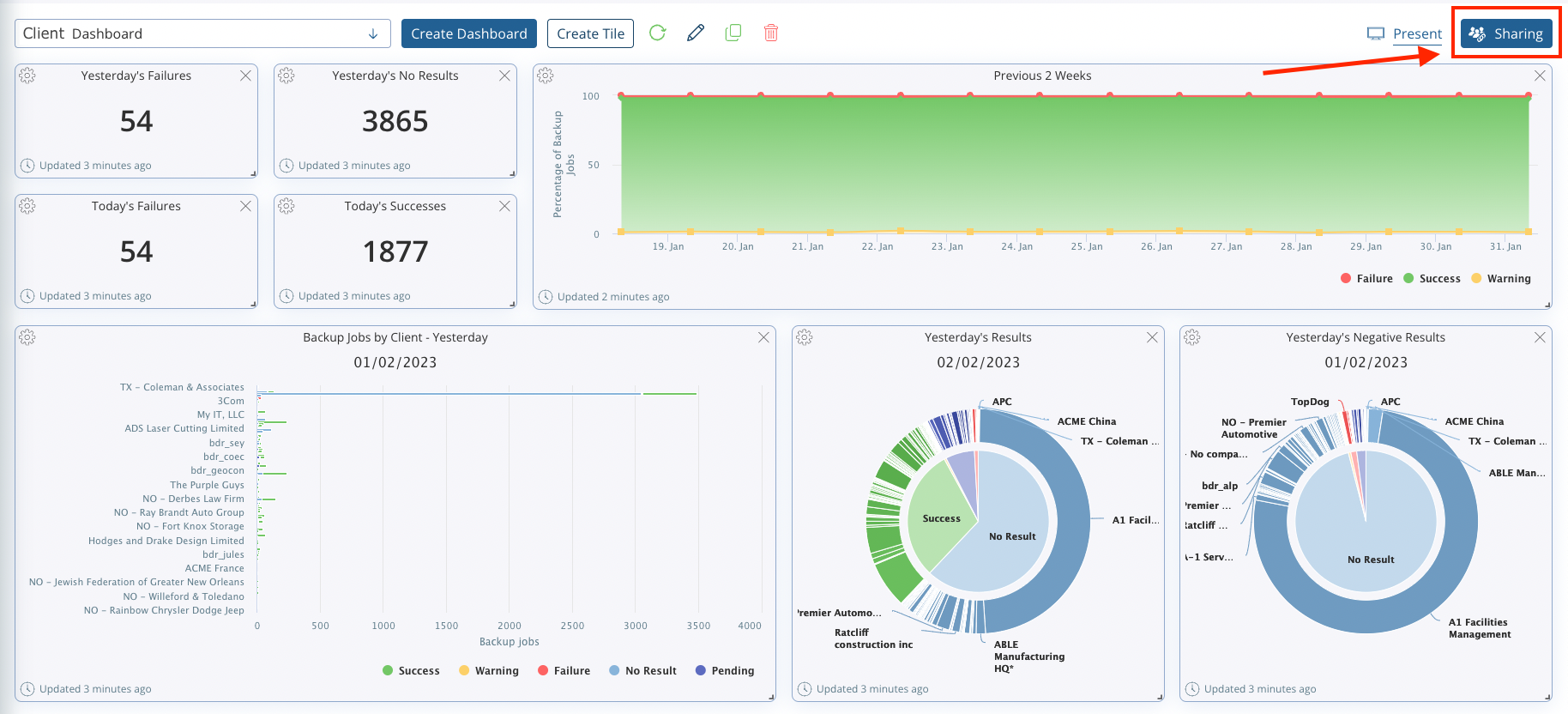 This link will allow the user to view the associated live dashboard without the need to create or share a Backup Radar login.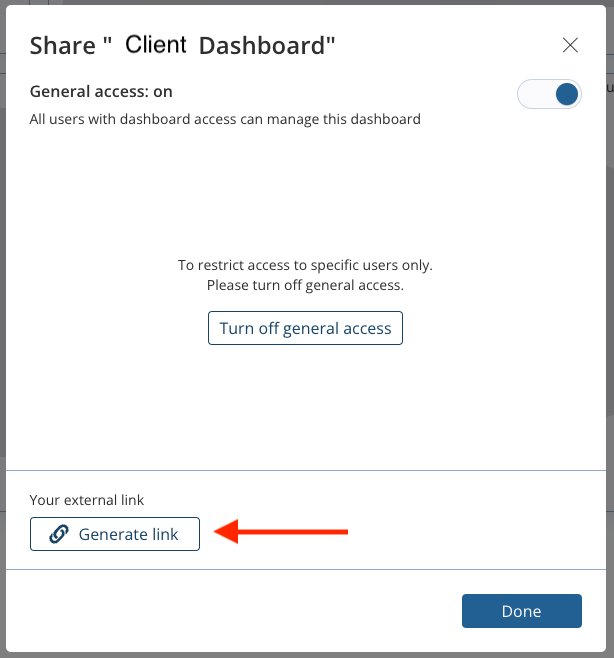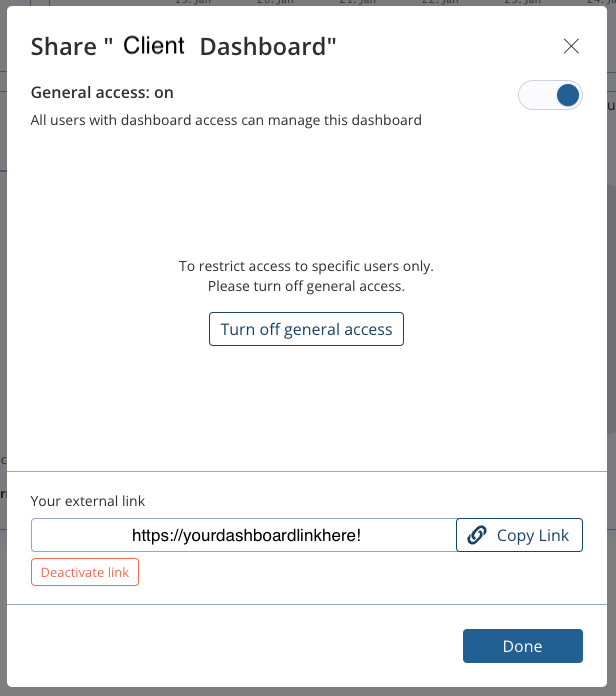 This can be used for dashboard sharing with rotating dashboard applications to display in your NOC.
*This link will not grant access to Backup Radar nor the edit or configuration controls.