In order to integrate the carbon copy cloner backup application with Backup Radar you need to configure CCC to email backup reports to your Backup Radar email address.
To send emails from CCC, you must first configure a sending email account in CCC's Email Settings, you must use your own SMTP relay settings.
Click Preferences in the CCC toolbar.
Click the Email Settings button in the toolbar of the Preferences window.
Choose from one of the accounts imported from Mail in the Sent From Email popup menu, then verify the details and provide your account credentials in the form that is provided.
Click the OK button when you are finished entering your account details.
If your SMTP server requires SSL and uses a self-signed security certificate, check the Don't validate the certificate chain checkbox. Alternatively, you can add your server's security certificate to the System keychain in the Keychain Access application and explicitly trust that certificate.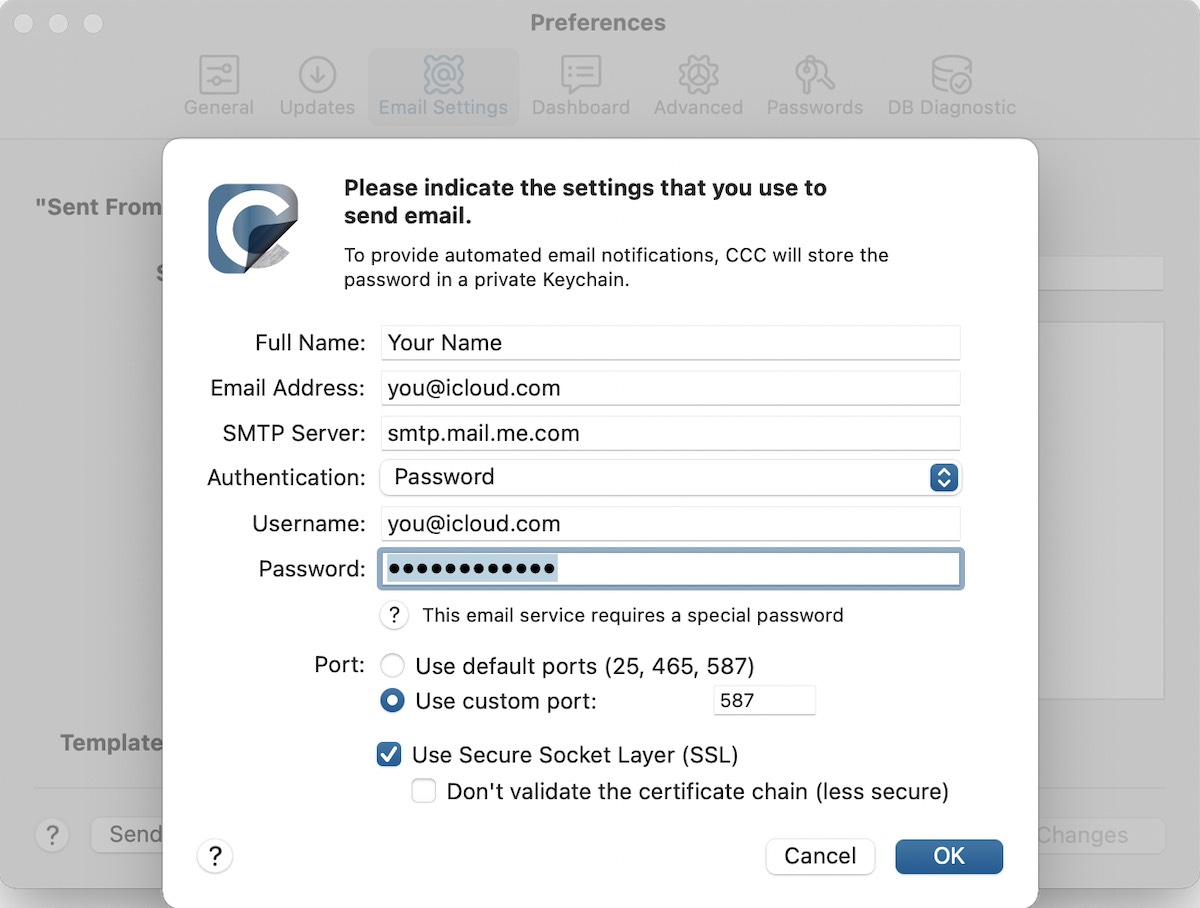 Important: Once your smtp settings are configured you must modify the email subject line to be as follows:
CCC Backup Task ##Exit Status##
Carbon Copy Cloner KB: https://bombich.com/kb/ccc6/configuring-email-notifications


Once your backup emails start hitting your in app Backup Radar mailbox you will see these backups appearing in the Manage Activate Backups screen.