To start, please ensure you have configured a Backup Radar Role in Manage by following the steps in ConnectWise Manage Setup.
There are two portions to setting the correct permissions for your Backup Radar API user in ConnectWise Manage. To do this navigate to System Security Roles and select the Backup Radar role you have created previously.
Firstly, in the System Setup Table ensure you have set the Inquire Level to "All". This is necessary for Backup Radar to create tickets and to ensure your client companies can be gathered.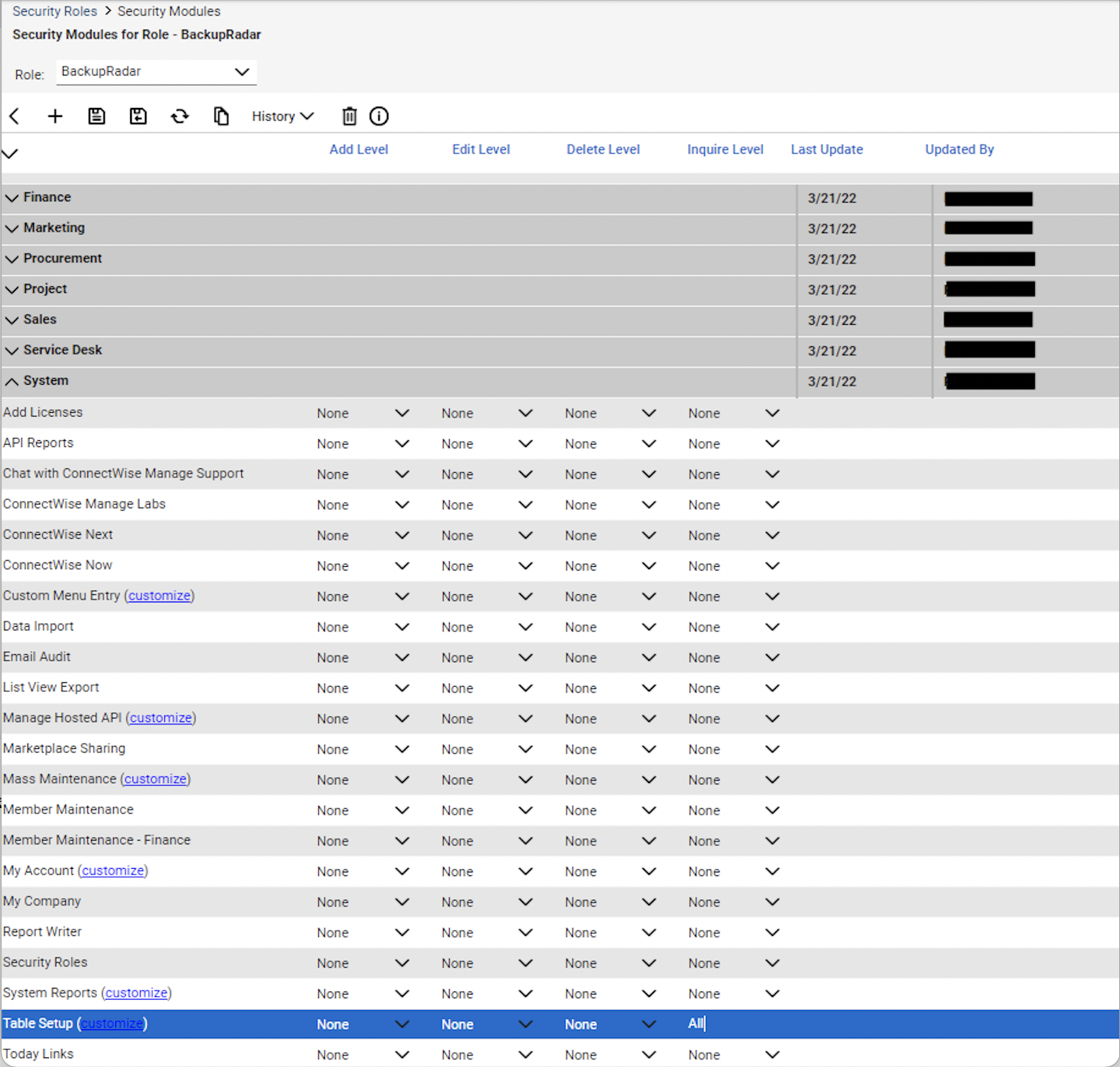 Next, you will need to set the permission detailed in the below image for the Backup Radar role.