Your active servers are important to maintain as this is limited by your subscription to Backup Radar, so making sure your backups are properly labeled and checking your overview here is important to making sure you're within the limit and you are aware of how many policies you should have monitored within your Backup Radar tenant.
"Management Overview" in your Navigation tab shows a general overview of how many devices you have being monitored in Backup Radar: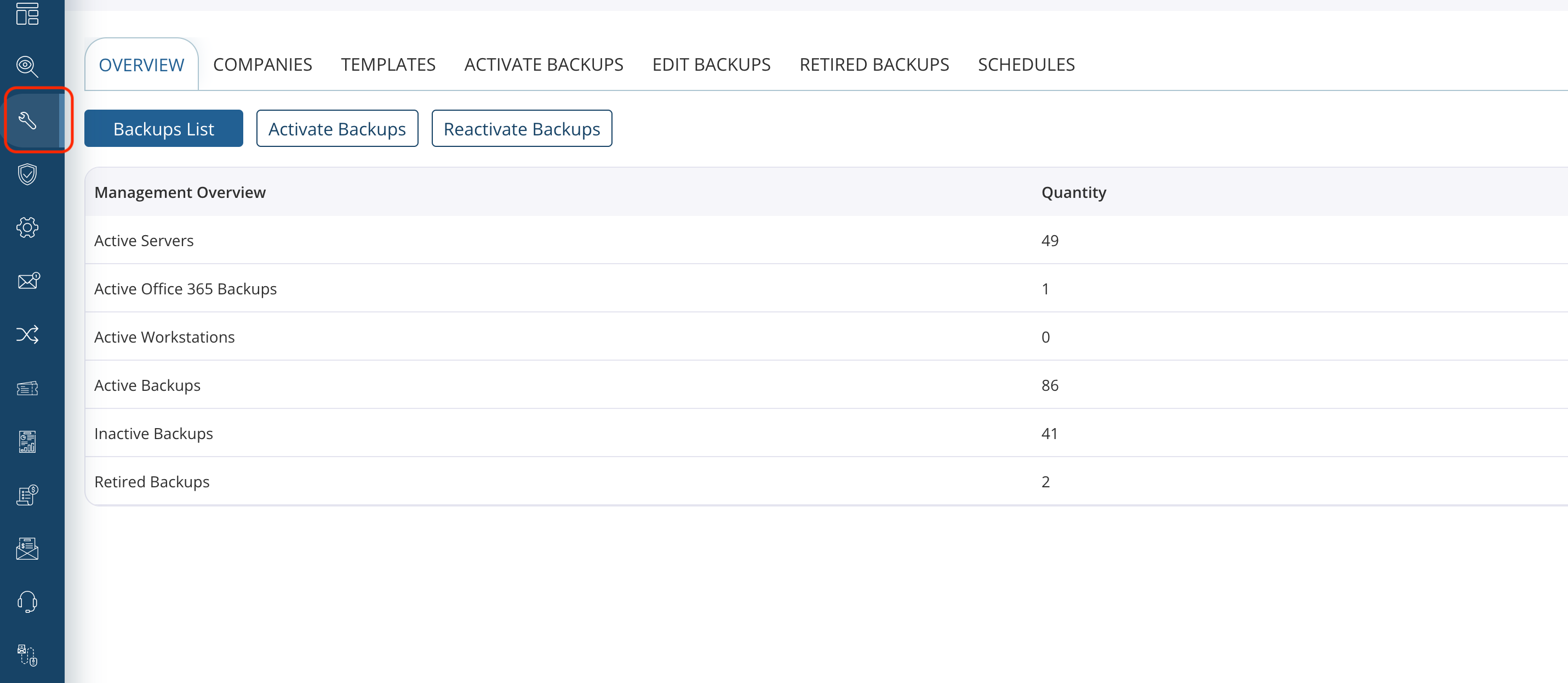 In this overview are how many devices you have, including servers, office 365 backups, workstations, as well as your active, inactive, and retired policies. To determine how many servers you have, it is important to make sure your backups are categorized correctly.
Office 365 Backups, Workstations, and Managed Workstations do not apply to your overall server count. These would be shown in Red below on the Management Overview screen.
Active Servers shown in blue are what counts toward your invoicing each month. Each unique Server name counts for 1 Server for that month. If you have 1 server that is backed up by more than 1 job or has multiple products backing up that server name it still only counts for 1 server. The only exception is if you have the same server name in more than one client then each client having that server name would also utilize a license as these are unique servers to that client.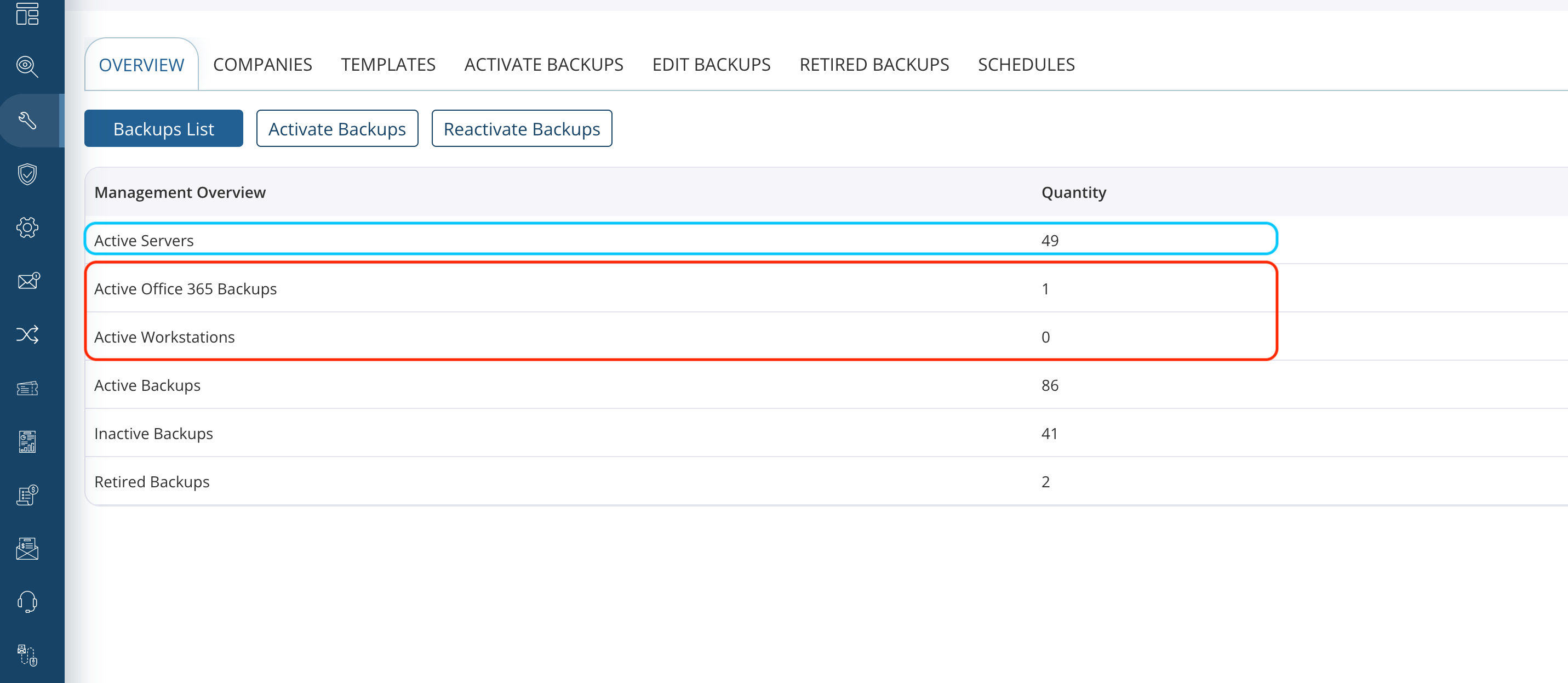 When activating a backing or editing a backup you can set the Device Type for each one or in bulk. You'll find Device Type in your activate policies screen, and if your backup does not automatically have a device type set, you will have to set one manually.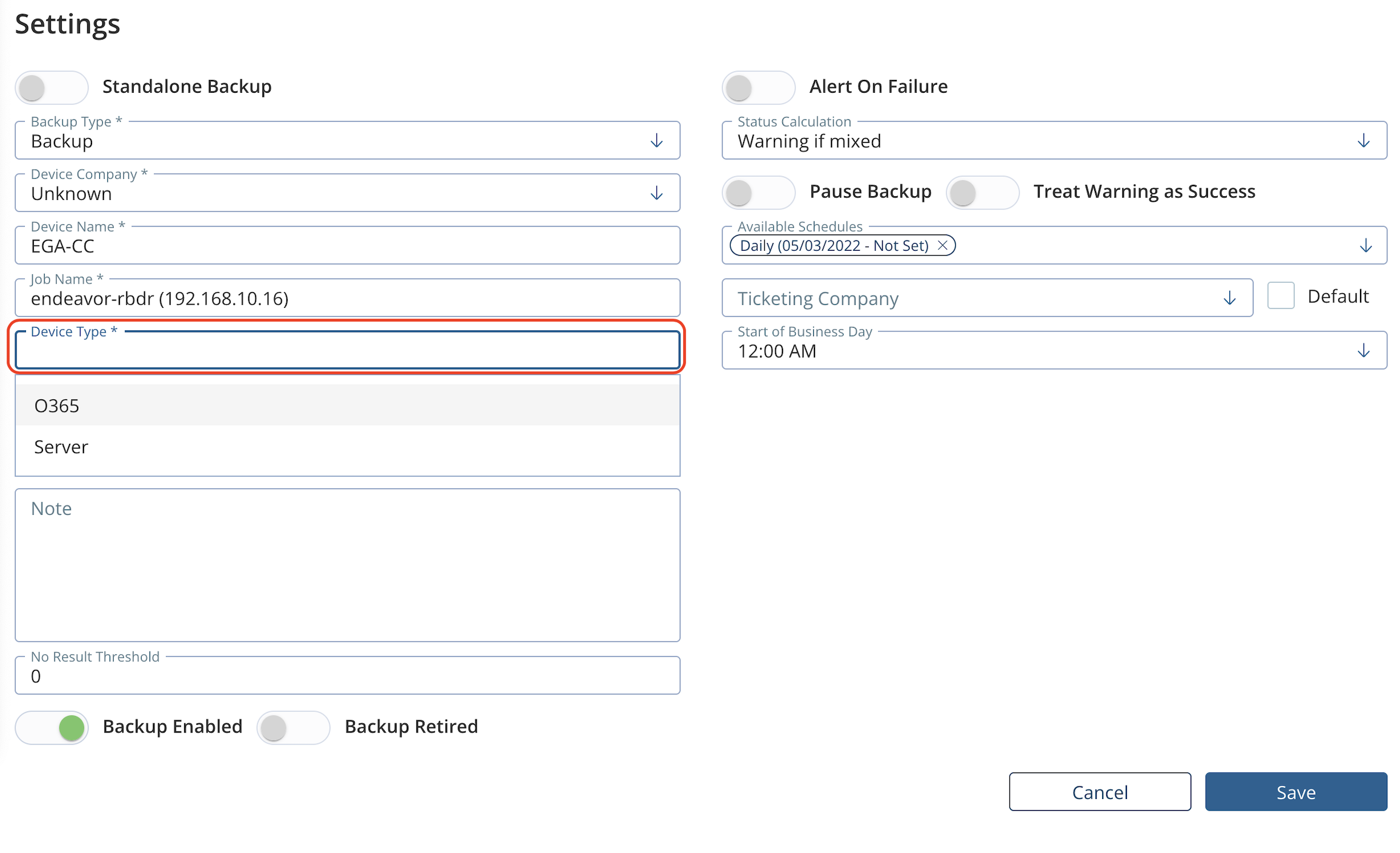 For Workstations you can use "Workstation, Managed Workstation" as a device type and we will filter those out of your overall count.
For Office 365 please use "Office 365", or "Office 365 Backup", or "O365".