Backup Radar uses a combination of the backup information and the "Device Type" field to determine which license category a backup belongs to. This is an open text field but to ensure your licenses are assigned correctly and to avoid any billing surprises due to misconfiguration, we would recommend using the below terms:
| | |
| --- | --- |
| License Type | Recommended Field Values |
| Workstation | Workstation, Desktop |
| Mailbox | Mailbox, O365 |
| Unit | Unit, Server |
If you already have assigned the appropriate value and the backup is still being mis-categorized, please contact our support team for further assistance.
To manually modify this value for a backup, please navigate to Manage Edit Backups. Here you can select the desired backup using the checkbox on the left hand side of the table and modify its configuration using the "Bulk Edit" button.
Please note, manually editing a backups configuration in this manner will change it to "Standalone" if the backup was associated with a template.

The "Device Type" field can be seen in the below image: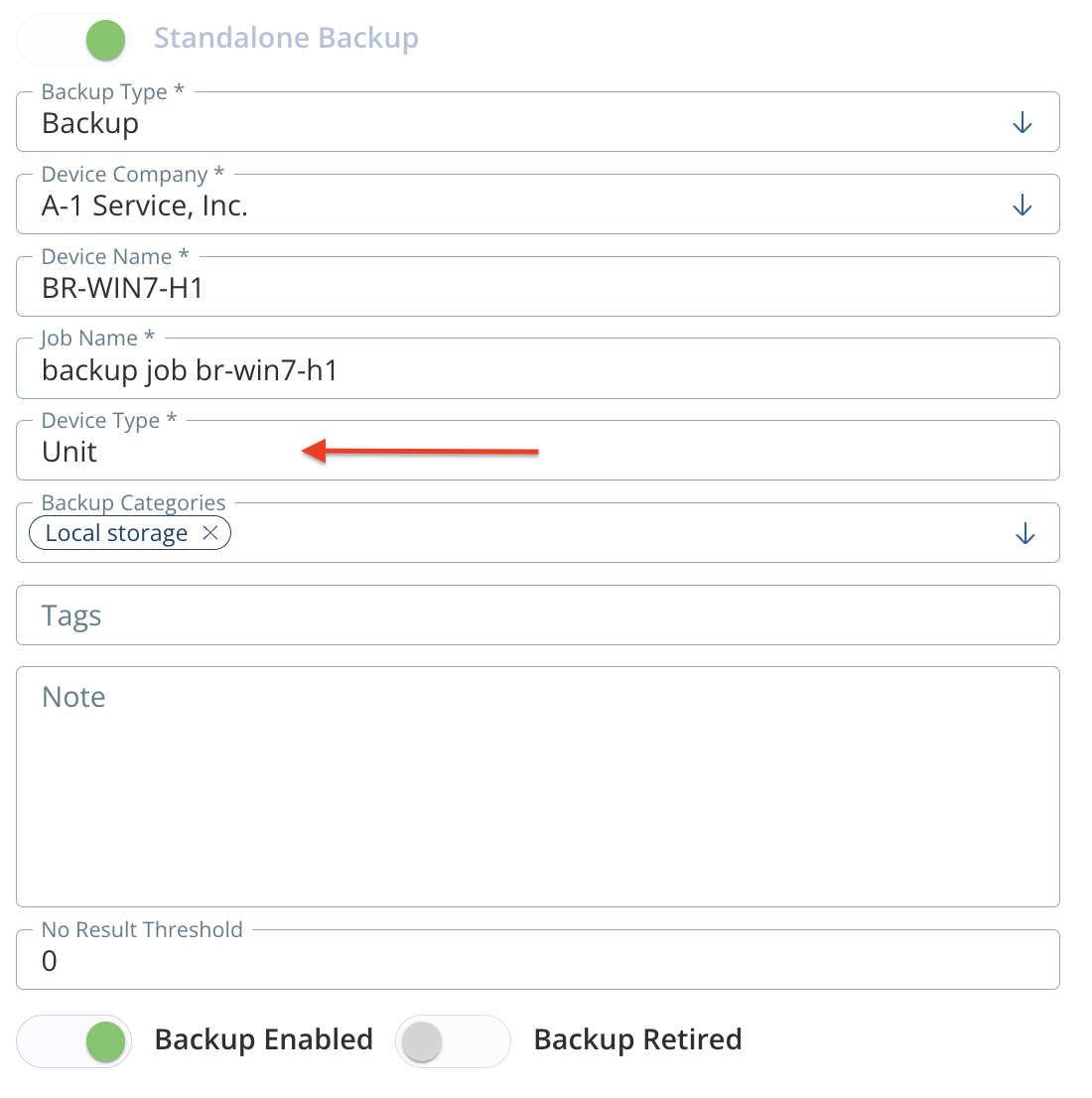 Please note, you can automate the assignment of "Device Type" using template. For more information on the use of templates, please see the following article.
We regularly audit the device types with logic to ensure that everyone is utilizing the platform fairly. If you intentionally mis-categorize a device to avoid licensing costs your account may be subject to suspension. Also, it's uncool.