Backup Radar can parse your Intronis (Barracuda MSP) backups.
To do this, we can create a notification template, and apply it to each Company. The templates can also be applied to each Company/Client within your Intronis portal.
1. Log into your Intronis portal and go to Preferences Manage Templates.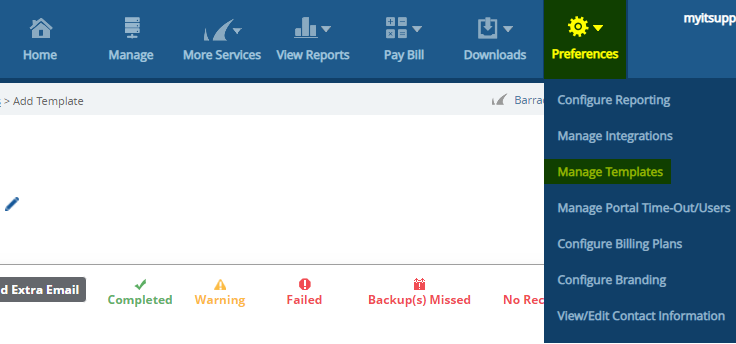 2. Under the Notifications tab, select Add Template.

3. Name your new template and select Add Extra email.

4. Type your Backup Radar email address, and select Completed, Warning, and Failed ,and click Save.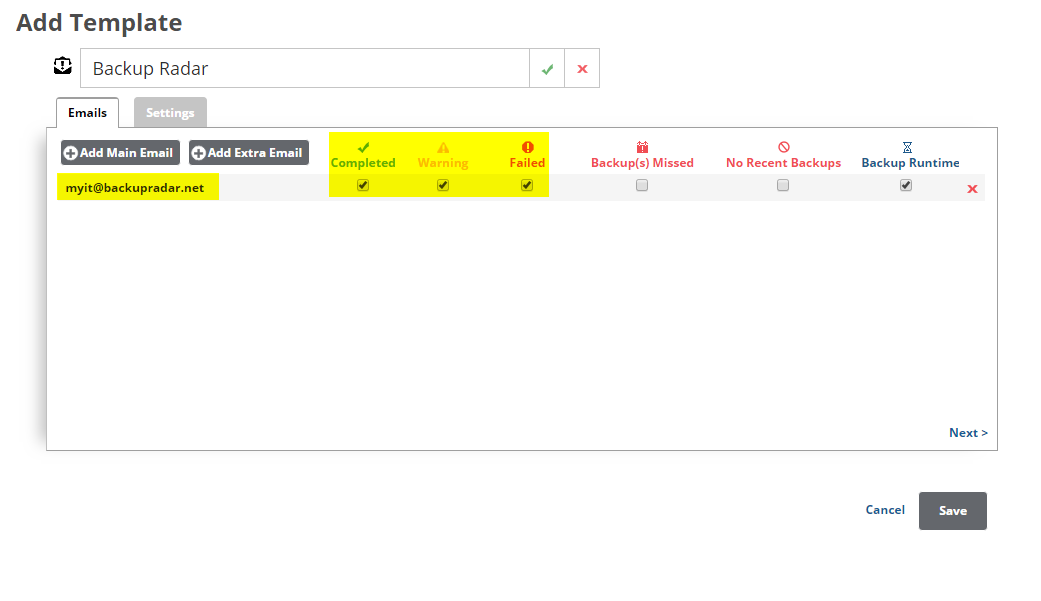 5. Back on the main page, you can now apply the templates per client or per device.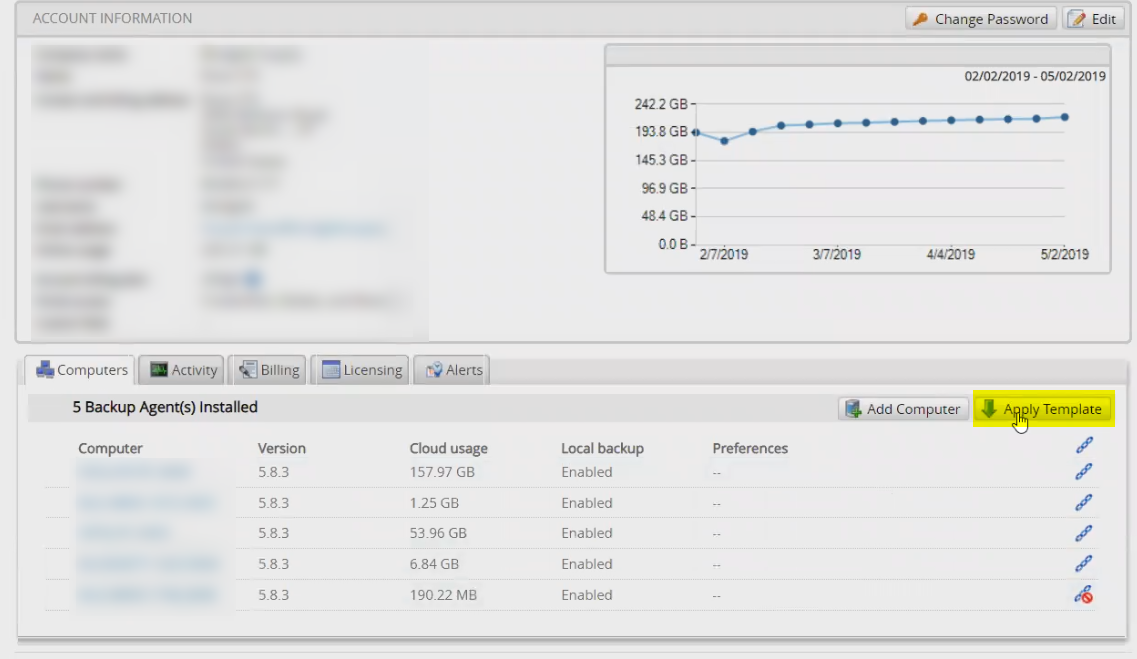 6. Under Notifications, select your new template and select apply.

7. Select Append if you only wish to add the new template's email to an existing notification list. Select replace if you wish to delete all except for template's addresses.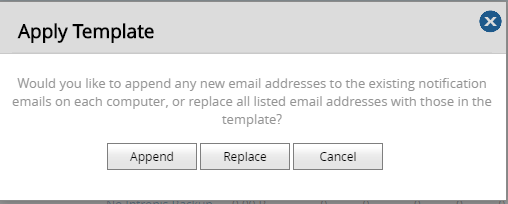 Results should now parse into your Backup Radar account. Please note that if you have custom branding on your email notifications, your emails may fail to parse.
The default branding should parse automatically with no issues.