Backup Radar has an automatic configuration wizard to connect to the Azure API for backup monitoring.
1. Go to Integration > Backup Integrations (via the left side navigation bar), then select Azure. Add a profile name for the backup vault (this is an open text field) and then click on "Run Automatic Configuration Wizard"
*If you have a pre-existing Profile/Vault, you'll find this page by selecting "Configure new source".

2. Click on Login with Microsoft and sign in with your Microsoft account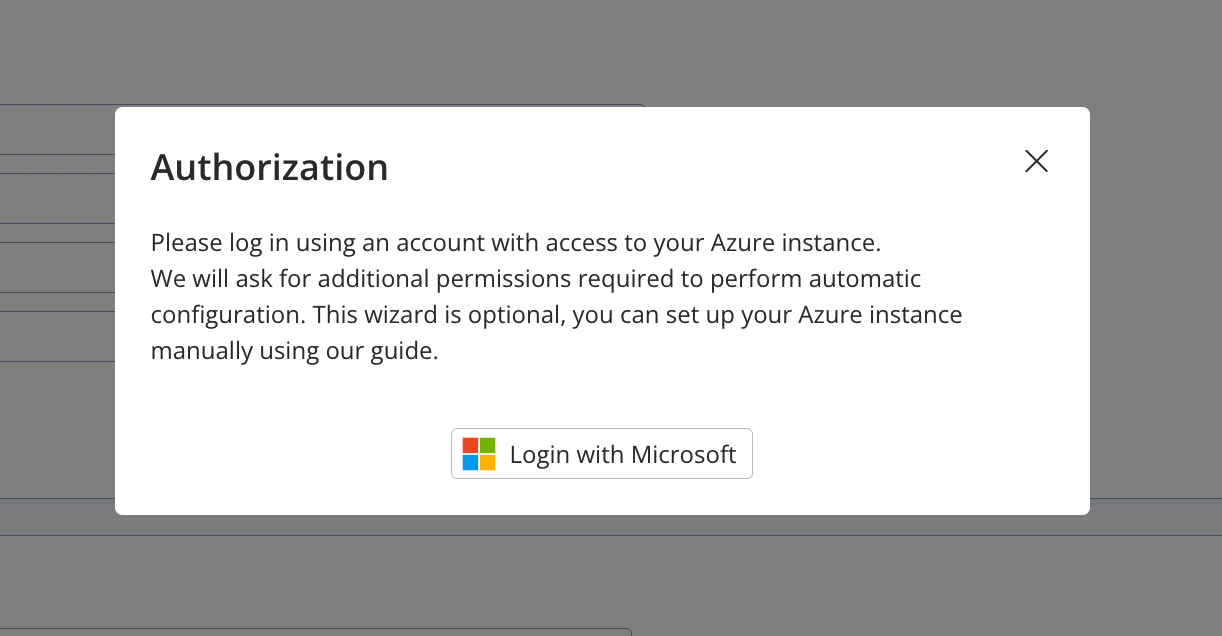 3. Select your Tenant ID and Subscription ID and click sign in under tenant. If you don't already have an APP ID with permissions click create new and click Finish.
4. Make sure your profile has a name and select the resource group and vaults from the drop down. Then click Update.