Below are the two common things that might cause ticket creation to fail:
1) Double-check and make sure your ticket priority is set properly. If it is not set the system will generate an error when trying to create a ticket. See the screenshots below:
In our example, it would be set to - Medium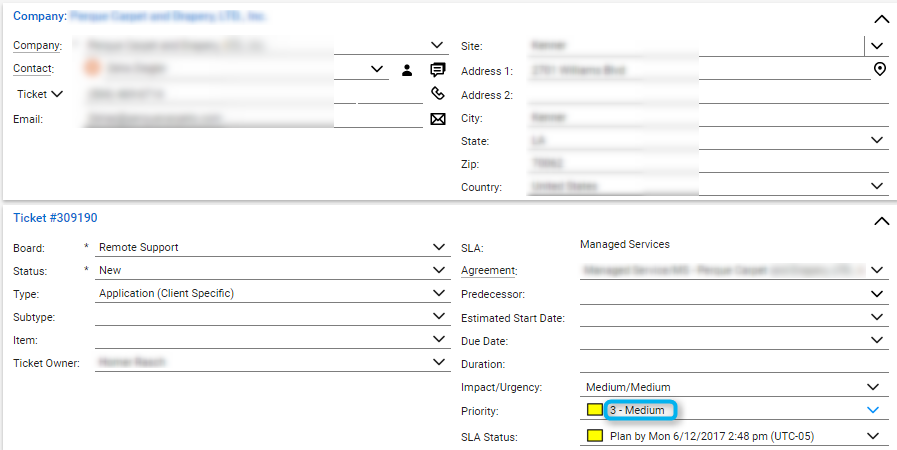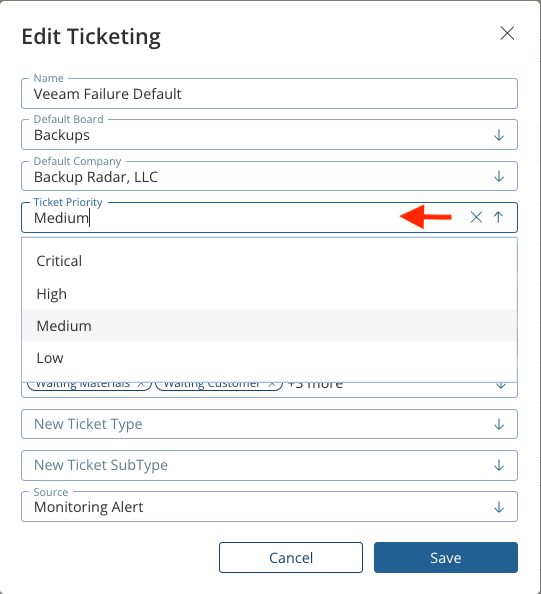 2)The other reason it could fail is if the board does not match in ConnectWise. Make sure the spelling is correct in Backup Radar for the board you intend to send tickets to.