The restore action allows an MSP or IT Department the ability to track the restores they do daily or monthly for checking backups. There is also an associated report that can be used to show compliance in the testing of backups.
Select the backup or backups that you are performing restores or test restores.
Click the Actions Menu located on the left side of the Audit page.

Audit -> Actions -> Restore.

Select the date you are performing the restore and the backup archive date you are using to restore data from. Then put any restore notes in from the backup restore that you wish to have show up on the reports and click Save.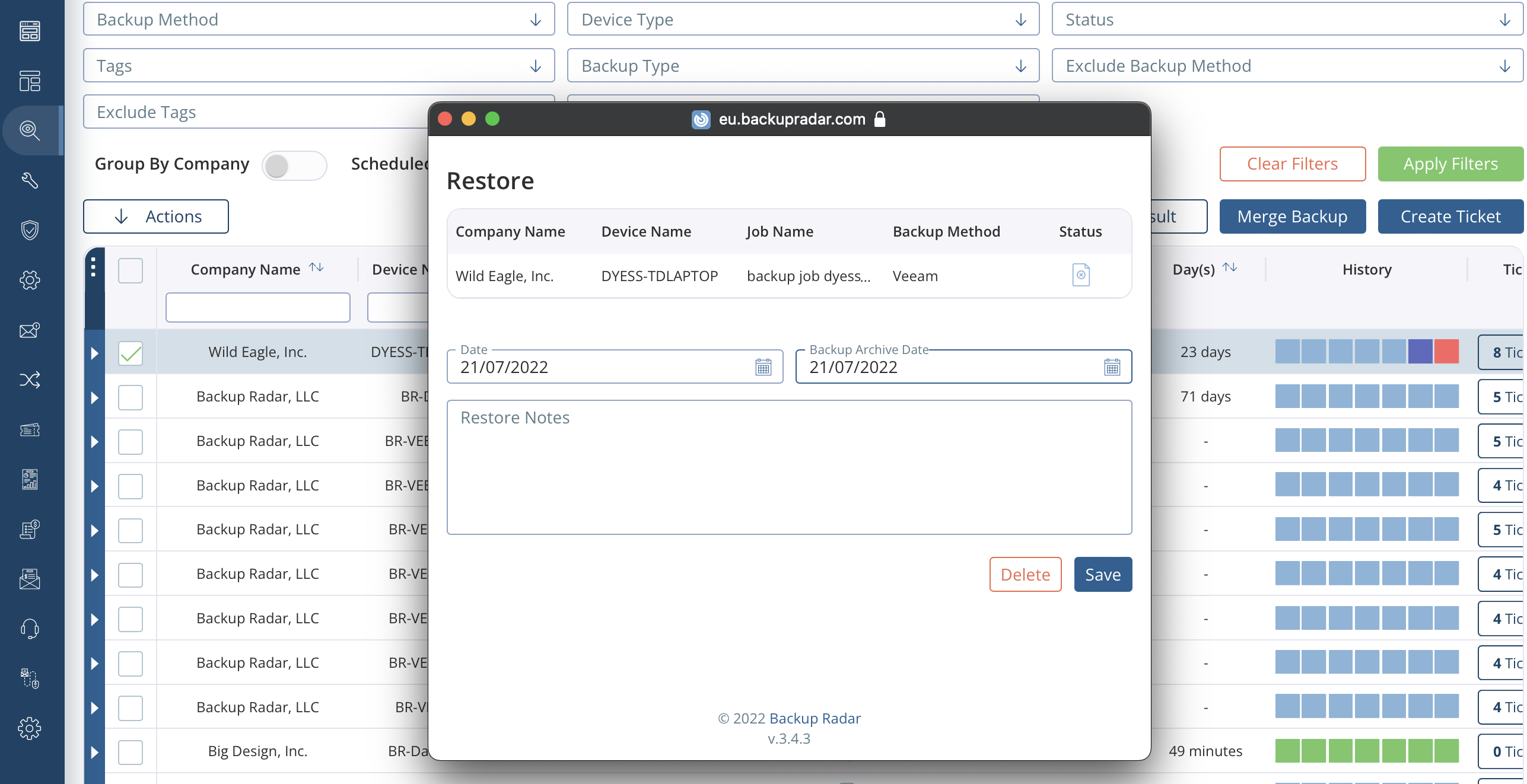 The Restore Result Report will now show any data for those restores on a daily, weekly or monthly time period. Go to Reports -> Compliance Reports -> Restore Result Report.
You can also run custom reports for certain time ranges to show just that data. These reports can also have the email address of the user who performed the restore along with the date/time stamp for compliance purposes.