Here are a few of the common issues you may encounter that prevent Backup Radar from syncing data to IT Glue.
Go to Integration -> Other.
Verify that you have the "Create Assets without Configurations" turned on.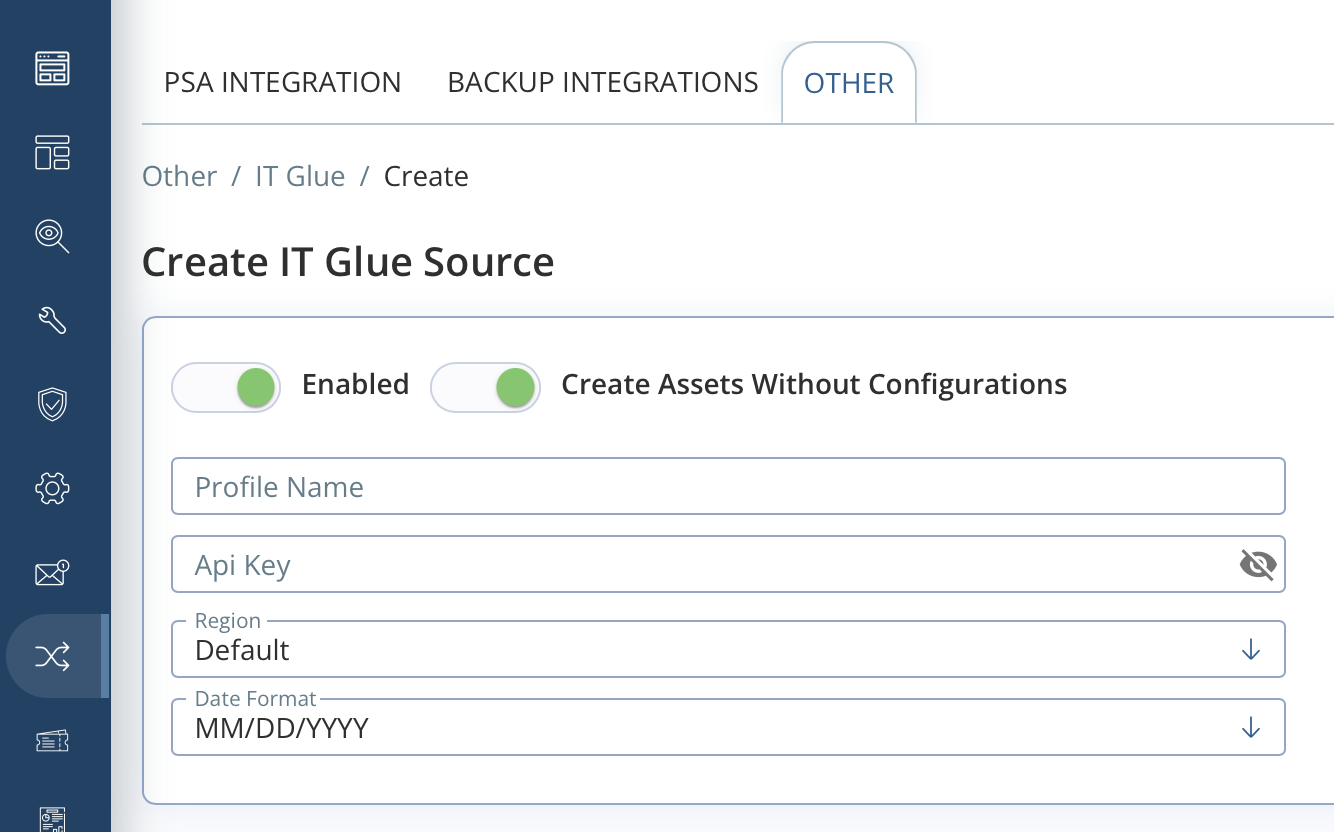 Once you verify that is turned on, another requirement is that your flexible asset is named "Backup" as this is the default flexible asset we attempt to update in IT Glue. If it is named something other than Backup, we will not be able to sync to it.

If you do not have this Backup Flexible asset you will need to import it on the Account screen by clicking on Account, then Import from Template. Then choose the "Backup" template.

Once you have the Backup Flexible asset we need to make sure there are no "Required" fields or this can cause sync issues with Backup Radar.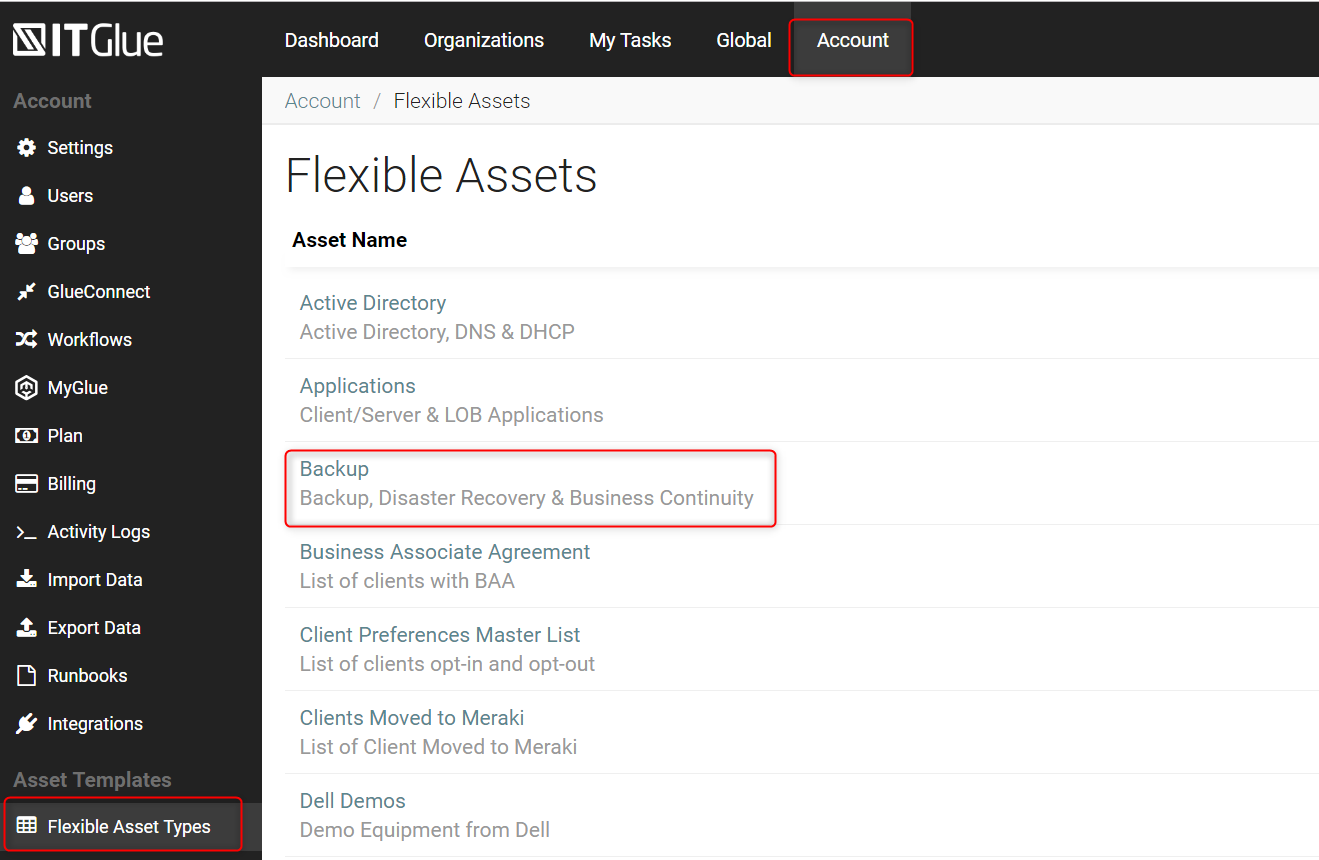 Select the flexible asset to edit. If there are any "Required" fields please uncheck them: