In order to get Backup Radar to successfully monitor your ImageManager backups, you will need to open your ImageManager application and direct the email notifications to your Backup Radar mailbox.
If you do not know your Backup Radar email address, this can be found in app by navigating to Configuration Mailboxes. For more detailed steps, see How to view your email mailbox in app.
These will have a Backup Type of Alert when processed for activation, because they do not send success notifications. For more information on the Alert backup type, see Backup Type.
Select Notification Settings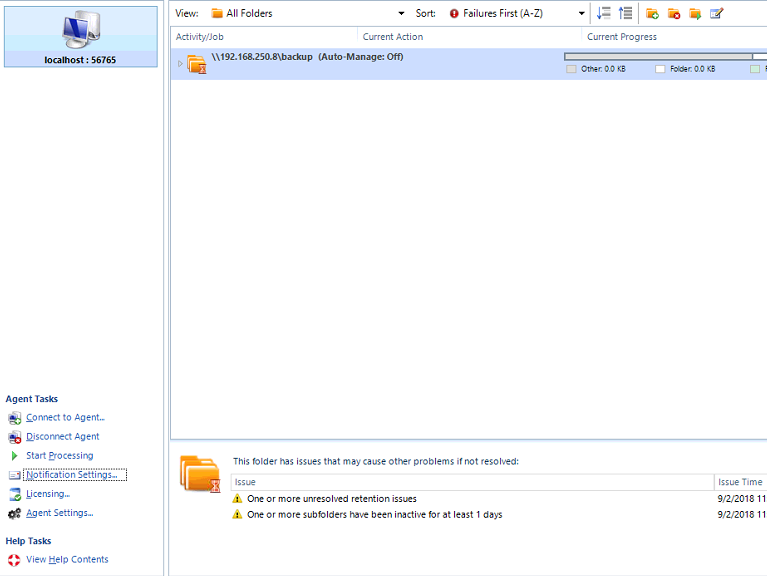 For Conditions select as shown below: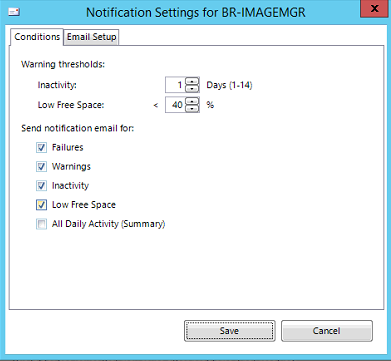 In the subject on the email setup put in "ImageManager" as shown below. Be sure to setup your SMTP server relay settings.