Click Options and Default Backup and Recovery Options.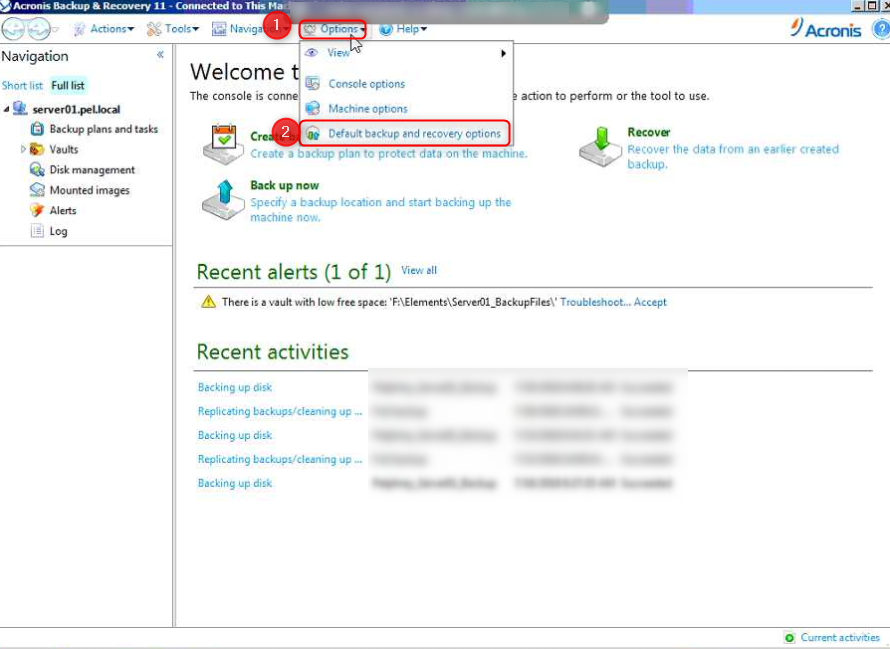 Select Default Backup Options to expand it and then Notifications to provide the E-Mail option.
Set the system as shown below to send email notifications and input your SMTP relay settings. Click send test e-mail and make sure the email test arrives in your in app mailbox.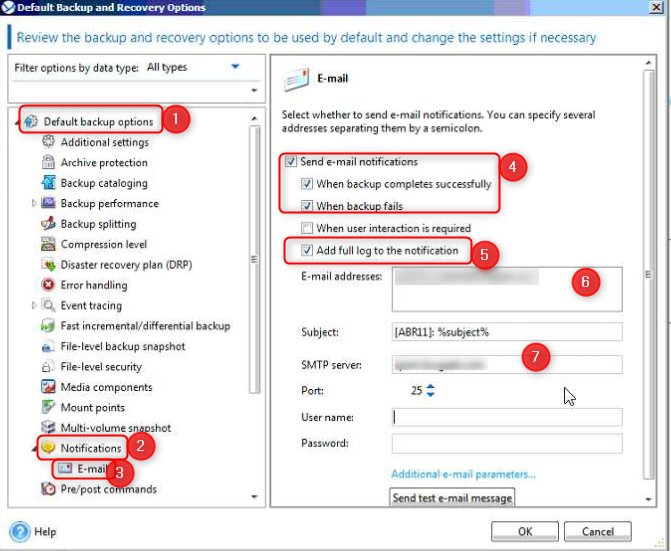 Under Additional email parameters set the From email address: