This article applies to both the ConnectWise and AutoTask integration. You must first have the Integration setup under Configuration -> Integration page.
1. To create a new ticket from Backup Radar go to the Audit Page. Once on the audit page click the Ticket button next to the device you would like to create a ticket on. In this case I've chosen MYIT-CW.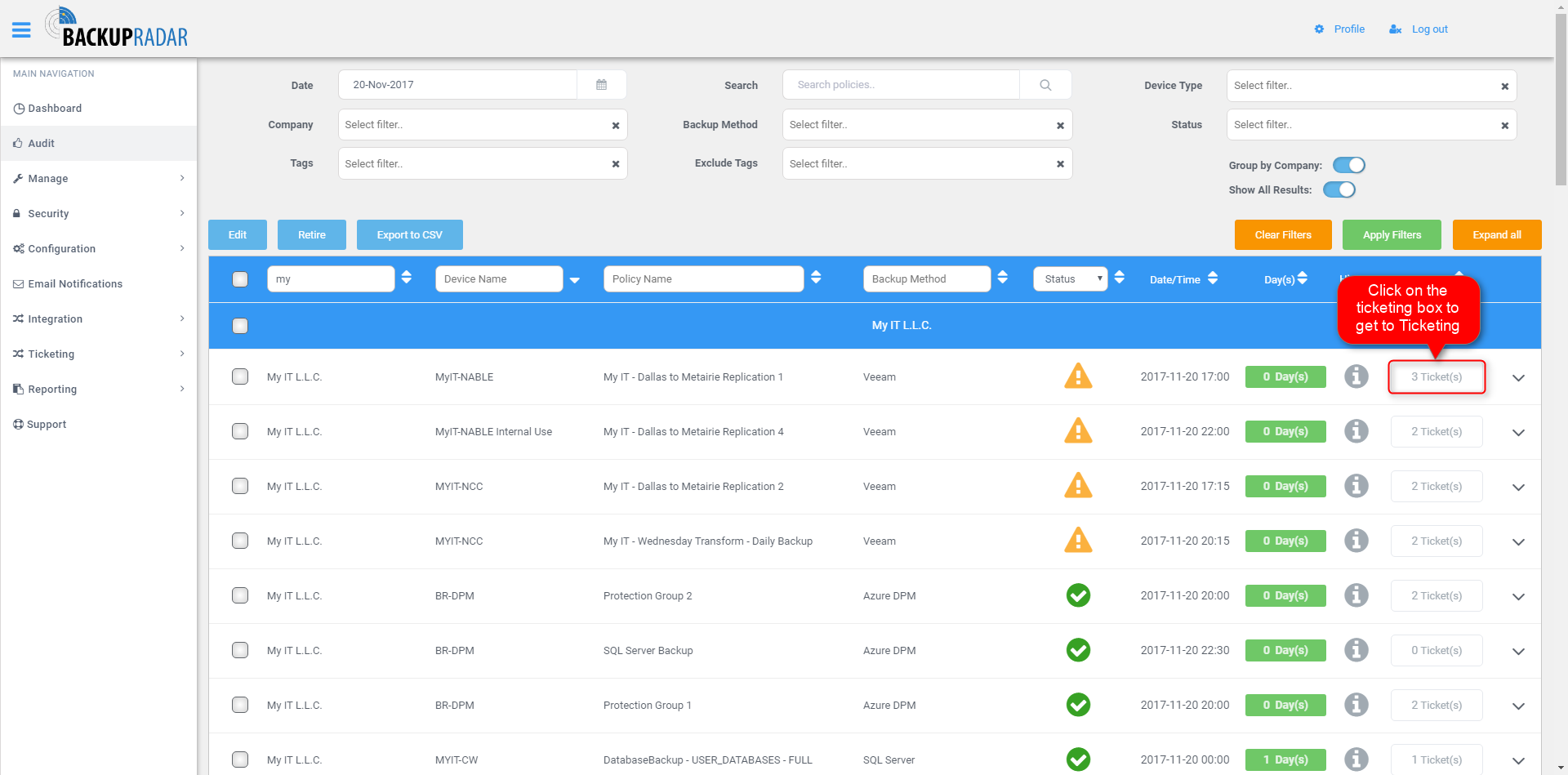 2. Once you click on ticketing a new page will open. We have it this way so you can easily go back to where you were on the audit page once you complete the ticketing process.
3. Click on Add New Ticket

4. Once you add in the ticket details and make any adjustments to ticket company or summary you can click Save.
5. Click Close on the information window.

NOTE: You can add in failure / warning messages automatically by adding a note to the ticket once it is created.
6. Click on Add Notes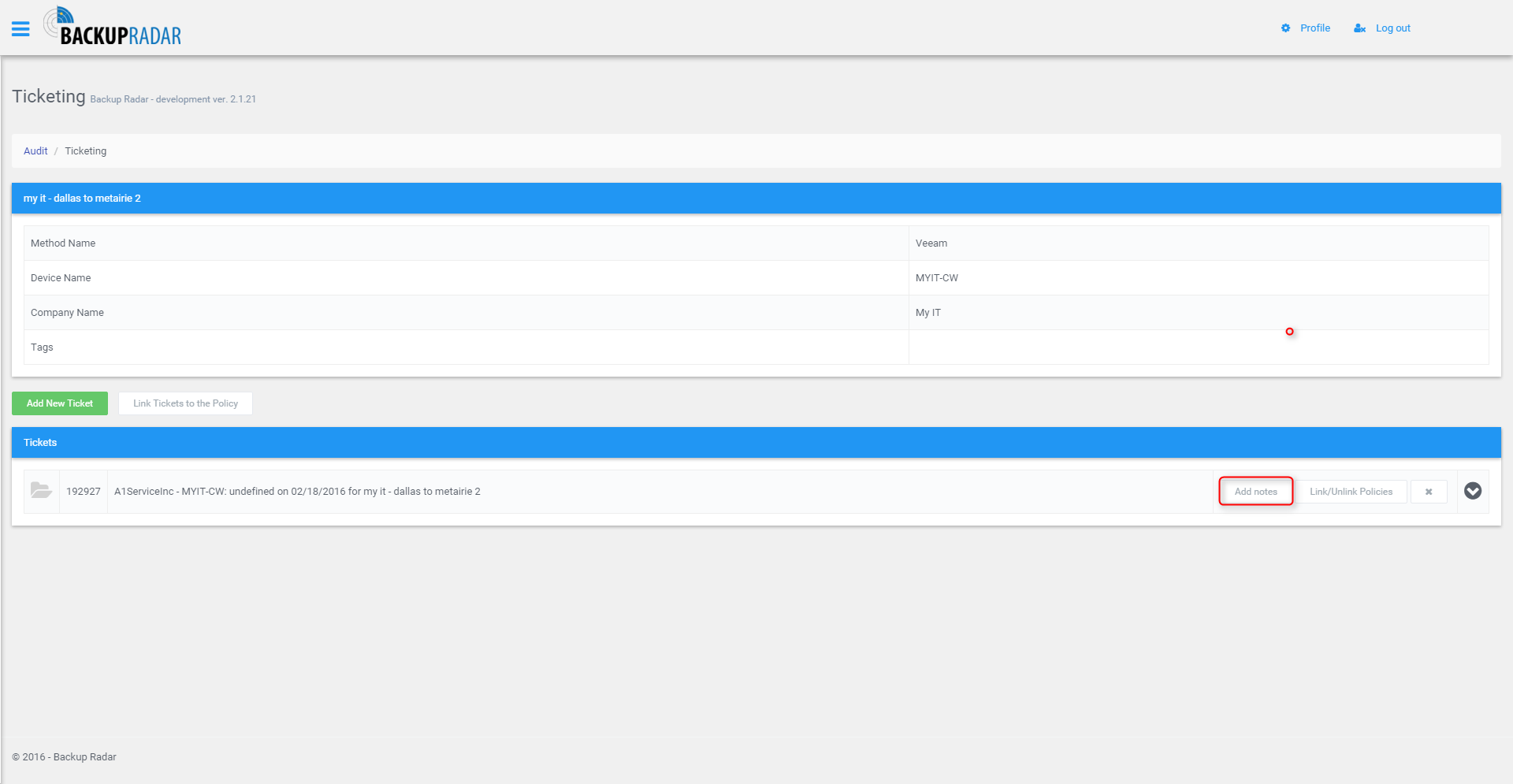 7. Select the failure/warning notes you would like to add to the ticket and click Save. You can also type in custom notes as well in the blank area.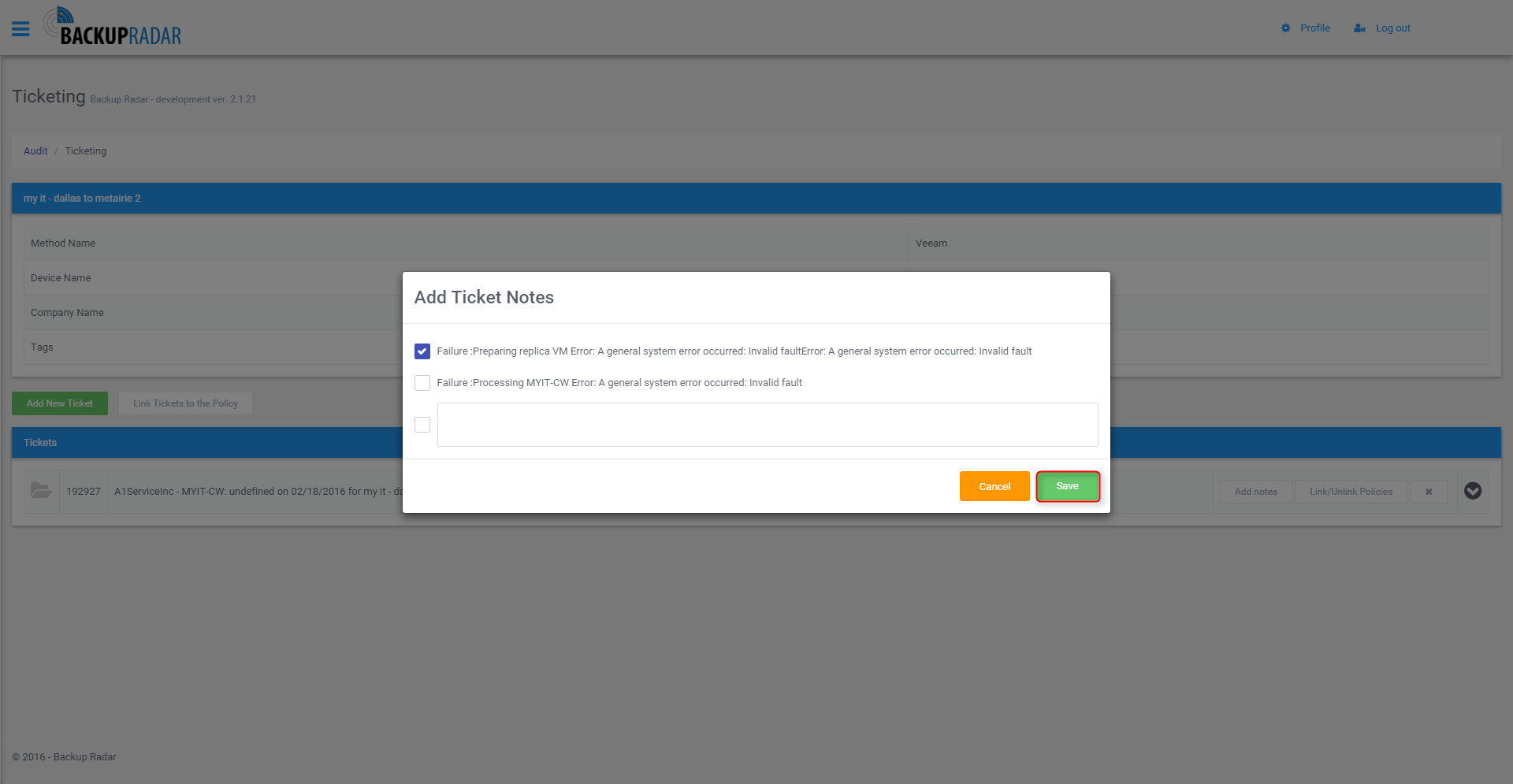 8. Click Close on the Information window.

9. Clicking the arrow to the far right will show you all ticket notes that were added via Backup Radar or ConnectWise to the ticket.