Configuring Email Notifications
Navigate to [Setup] [Notifications] [Email Notification] and Please check off successful backups and Failed backups as indicated in the image below.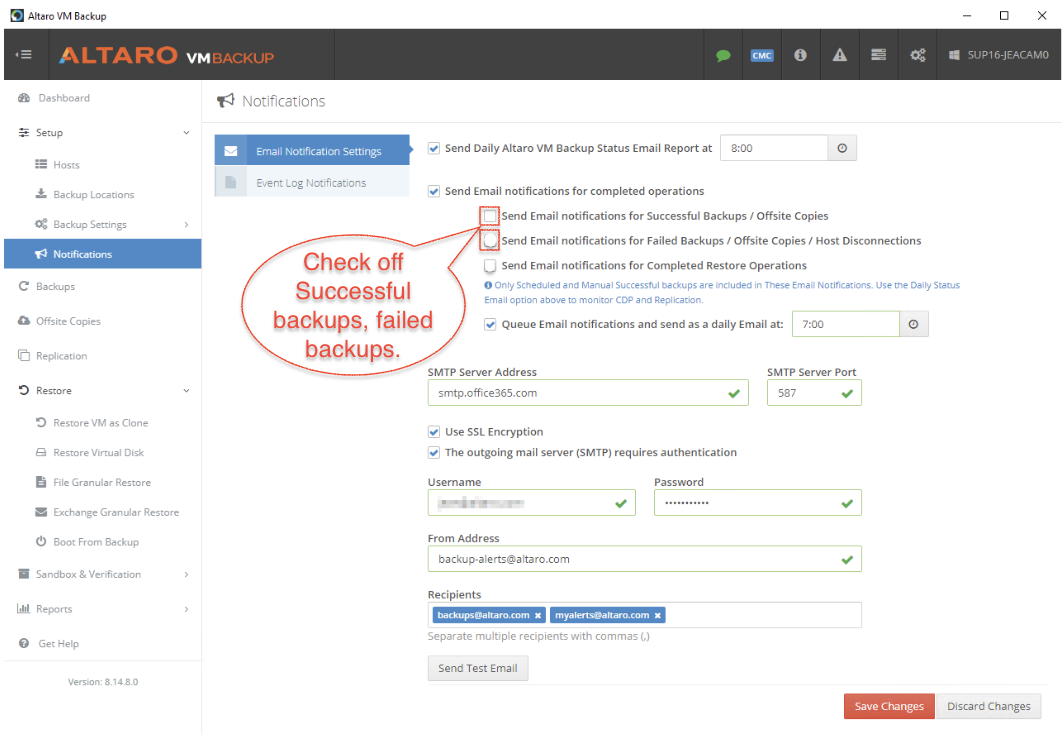 You can choose enable a daily digest status report at a specific time or even immediately after a specific operation is completed (Emails will be sent a minimum of 5 minutes apart and multiple notifications may be grouped into one email). You can choose to queue these notifications and get a one daily email too.
Once you have enabled your preferred options, you need to configure your SMTP mail server settings. You are required to utilize your own SMTP server or relay, Backup Radar does not provide an SMTP relay.
The [From Address] can be any address you prefer the notifications to be sent from. Then enter the [Recipients] you'd like to receive the email notifications. If you would like to have multiple recipients, simply separate them with a comma.
Please note that if your mail server is using 2FA (2 Factor Authentication) you will need to make use of an app password. More information on that here.

Then click on [Send Test Email] to ensure that the settings entered are correct. If you are not receiving the test email, take a look at the steps here.
Finally, click [Save Changes]
Once your backup emails start hitting your Backup Radar mailbox you will see these backups appearing in the Manage Activate Backups screen.