This guide will walk you through setting up the Comet API Integration in just a few short steps.
Step 1: Navigate to the Comet API Integration Page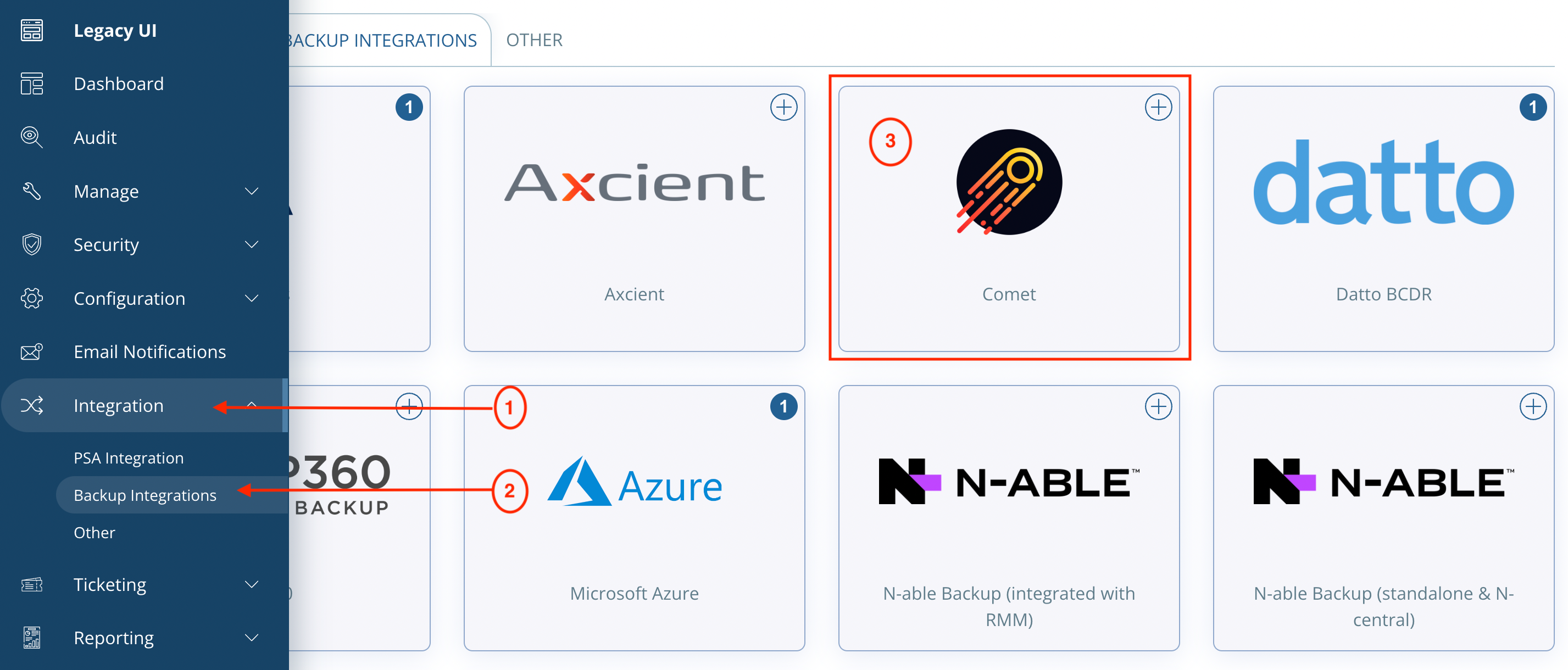 Step 2: Input Credentials
Below you will need to enter a profile name (this can be any name to label the integration), your Comet Backup server address, and the credentials you use to view the Comet Backup admin dashboard. When finished, save the integration source with the Update button.

If the update is successful you will be returned to the previous page where you will see your new integration source!

Our API integrations sync hourly, so you should see new policies arrive to your Manage > Activate Policies page after the first hour those credentials have been saved.