Hi there! Follow these steps to set up email notifications in Axcient x360Cloud (formerly Cloudfinder):
Note: This article captures third-party steps and/or an interface that may have since been updated.
In your Axcient x360Cloud account, select Organizations and choose a Client ID.



From the Dashboard screen, select Settings and choose Notifications.



Select the Send summary digestcheckbox to enable your notifications.



Select Daily when setting your notification schedule.



Enter your Backup Rader email address (yourcompanyname@us.backupradar.com or yourcompanyname@eu.backupradar.com) into the EMAIL field and press enter.



If you have additional organizations, repeat these steps for each organization you wish to receive email notifications about.


Click Save.

Your email notifications will shortly begin landing in your Backup Radar email inbox on a daily basis and look something like this: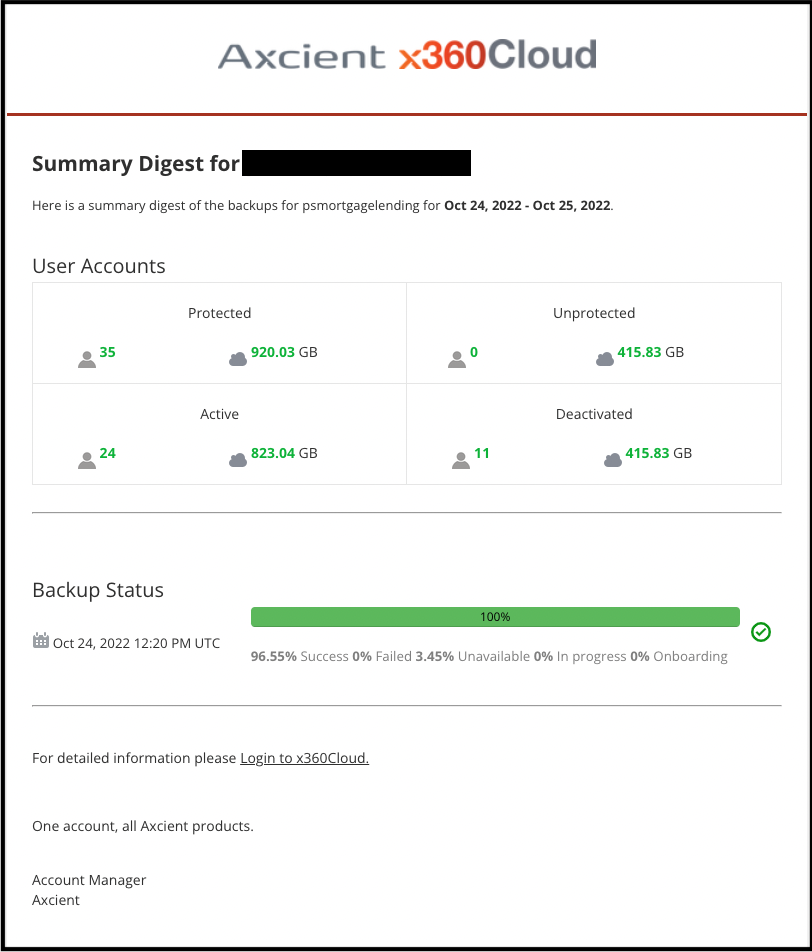 What's next?
Now that you've set up your email notifications, you'll want to activate this backup within Backup Radar. You can find instructions for doing this here: Activation Overview.
Any questions? Reach out to our friendly, neighborhood support team at support@backupradar.com.