To setup Scheduled Reporting go to the Menu and Select Reporting - Scheduled Reports.

Click on Create new Report.

Once you click on Create new Report you will be presented with Step 1 of 2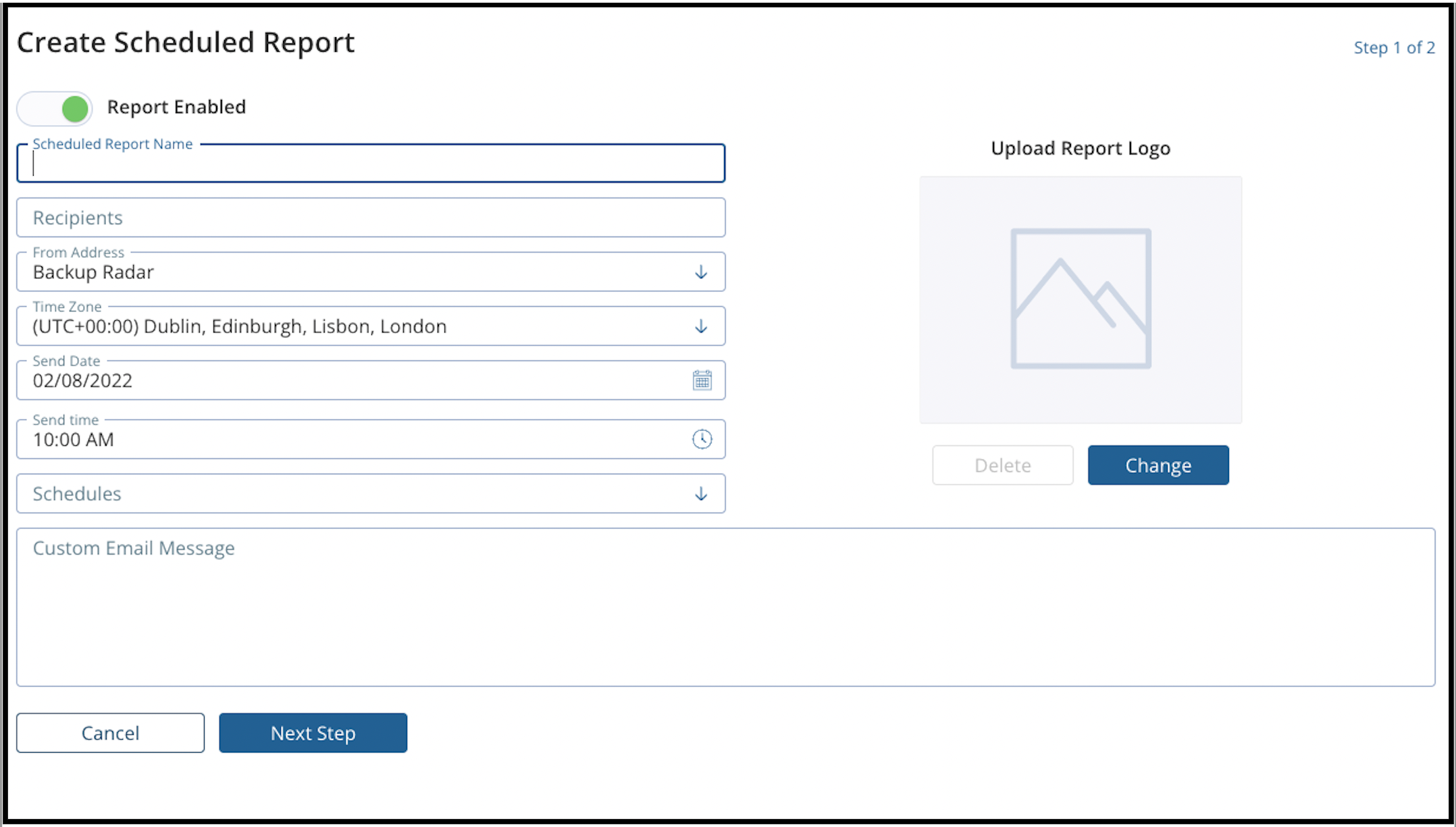 Scheduled Report Name: This open text field becomes the subject of the email that is to be sent.
Recipients: In this section type in the email address of the person(s) who will receive the report.
From Address: This can be used to send the report from your own email address as opposed to our default Backup Radar one which sends from noreply@backupradar.com. To configure your own email address check out this helpful article.
Time Zone: Set your Time Zone
Send Date: Set the first date the report should begin sending.
Send Time: What time each day the report should send.
Schedules: We off five schedule choices:
Daily - Will send a report each day.
Weekly - Will send the report once a week.
Monthly - Will send an entire previous month of data.
Last 30 Days - Will send the previous 30 days of data.
Weekdays - Will send a daily report Monday thru Friday.
Custom Email Message: This is optional and you can input a message into the body of the email for your customer.
Scheduled Report Logo: You can optionally add a logo onto the report. If you would like to configure your logo once and have it auto apply to all reports you can do this in the Configuration - Branding Settings menu.
After completing this page, move on to Step 2 via Next Step.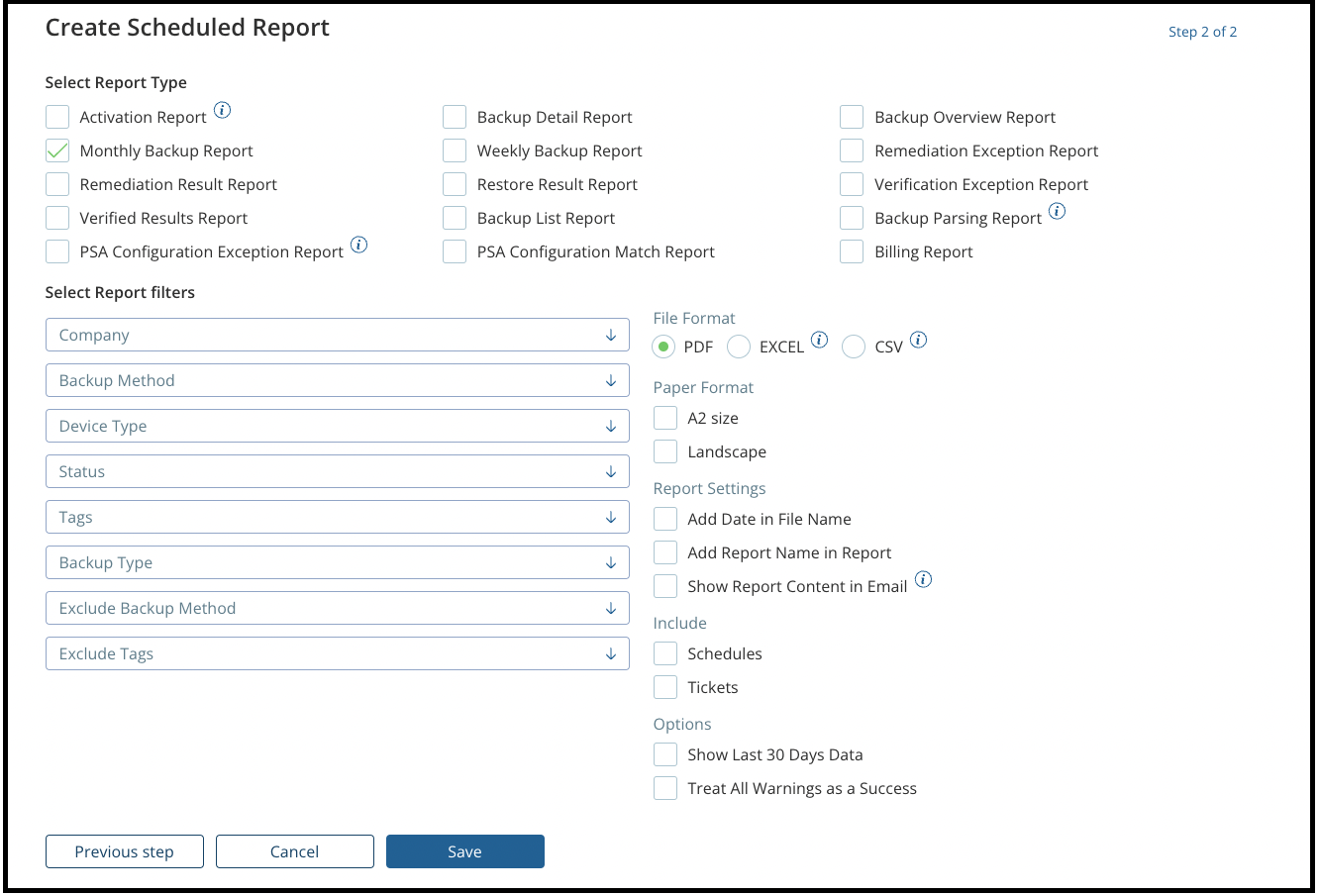 Report Type: Select one or more reports to schedule. You can schedule multiple reports to be sent in the same email.
Report Filters: These allow you to filter which data will show up on the report. If you leave fields blank such as Company the system will put all company data in the report.
The check boxes on the right are options for the backup report you selected and may vary depending on which you choose. Here are the more common options and what they do:
Landscape: This will send the report in Landscape format in PDF.
Days since last success: This will include the days since last success in a number format like you see on the Audit Screen.
Show Ticket Number: If you utilize our PSA integration you can show the ticket number associated with the backup on the report.
Use Alternative Color for 'No Result' Status: This will show no results in the familiar blue color. If you leave this option unchecked it will just show it as a failure on the report.
Excel Format: This will send the report in Excel format. The Weekly report is a very good one to send in Excel format.
While editing the Scheduled Report you can go back to Step 1 via Previous Step and when you're happy with the settings click Save on Step 2.
You can create as many scheduled reports as you like. If after you create one you want to copy it to a new report you can do so using the Copy option shown below. This is useful if you need to create a lot of customer reports and only need to change the customer name on the report.